Politically motivated pro-Russian groups targeted official websites of UK-based airlines with DDoS attack. The groups are known as UserSec and Anonymous Russia.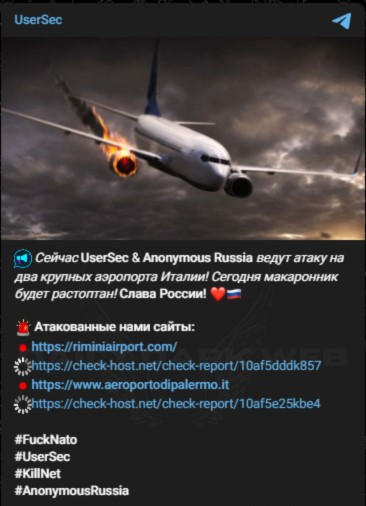 It has been identified that the group advertises the L4-L7 Botnet DDoS service called "Krypton Network".
AnonymousRussia and #usersec which are now both under the same leadership of usersec1. They have targeted 50 France websites earlier this week.